HOME
WHAT'S ON IN LITTLE RIVER AND DISTRICTS JANUARY 2021
Do you have accommodation in or around the Little River or Birdlings Flat area?
The Little River Wairewa Community Trust is updating their website and want to make sure you are featured.  The website is funded by the Little River Wairewa Community Trust and is FREE to join.
The website is for the community, to make sure everyone who lives here has the local information they need all in one place. It's also helpful for visitors to the area.
Email  Lyn Leslie if you would like to be included, at eventsinlittleriver@gmail.com
If you know a friend who runs an accommodation, share this with them. We want everyone in the area to be featured. And, just a reminder, its free
---
The 109th Banks Peninsula show is on Saturday 23 January 2021 at the Awa-Iti Domain, Little River and entries are now open . Check out the catalogue here on their website here
---
to 29 January .  SUMMER SHOW – Exhibition at the Little River Gallery
Exhibition runs through to the 29  January.
The Little River Gallery.  Open 7 Days a week 9am to 5pm
19 January  – Tuesday – SUMMER  BADMINTON  on a Tuesday at the Little River  Community Centre, Western Valley Road.  All levels welcome.  Mixed Doubles, Rackets provided.
All equipment is supplied. Even some friendly tutors willing to share their skills. Beginners welcome. 7- 8.30pm.  $5 casual fee or $60 for the whole season.
Contact.   Simon Fowlers@landcareresearch.co.nz
---
22 January – Friday –
BIRDLINGS FLAT CIRCUS COMEDY SHOW
– This show  is an unofficial part of the Salty Buskers Festival that I am running in Akaroa and New Brighton and will include 15-20 minutes from everyone participating in the festival in a super fun group show in front of the Community Centre starting at 7:30pm.
No admission as per usual but we will ask for contributions at the end.  This keeps it accessible to everyone.  Nathan Bonner and Min
---
23
 January 2021 – Saturday –BANKS PENINSULA A&P SHOW – The Banks Peninsula A&P Show at Little River is one of the most popular A&P Shows in Canterbury. Like many local shows, the annual event at the picturesque Awa-iti domain in Little River  is the highlight of the year for many local farmers, growers and producers.
The Little River A&P Show gives them  the chance to show the very best of what the district has to offer to the rest of the rural community as well as the hundreds that travel to the event from the rest of Canterbury and beyond.  Go here to plan your Show Day and get Schedules and book trade space.  Buy your Tickets on line or at the gate on the day. www.littlerivershow.org.nz
---
Rainwater tanks and resource consents – With summer soon upon us we are starting to think about water restrictions.  Did you know that in the Residential Banks Peninsula Zone, rainwater tanks can be installed without resource consent if they:       Do not exceed 25,000 litres capacity and are supported directly by the ground; or   Do not exceed 2,000 litres capacity and are supported not more than 2m above the supporting ground.
If you are installing a water storage tank this year, please carefully consider its location so that it minimizes impact on your neighbours.
Christchurch and Banks Peninsula  has some of the best water in the world and it's up to all of us to be mindful of how we use it. Check out these simple household water-saving tips here
---
Revival Clothing  –   Open each Tuesday and Thursday  10.30am  – 1.30pm at St Andrews Church, Church Road, Little River. Contact Heather Williams  Phone  3251 259 or Fiona Phone 3290171 or email  waggie@xtra.co.nz.     Revival Clothing also have a stand in the Waiting Room at the Historic Railway Station.  This is restocked regularly and is available 7 days a week whilst the Craft Station is open.
Revival Clothing also run the Little River Food Bank.   Need a bit of help?? For a Food Box Phone Pam Baird 3251 917 or Fiona Waghorn 329 0171.  Absolutely confidentiality assured. Donations of dry goods can be placed in the box in the foyer of the Little River Service Centre.  FROZEN MEALS – Two or three times a year Revival Clothing organize a Community Cook up to make and freeze meals that can be given to people in need of them.  These are delicious and if you or know someone who could need one of these please contact Heather 3251 259
---
LITTLE RIVER HISTORIC RAILWAY STATION, INFORMATION SERVICE , PRODUCE STAND AND CRAFT STATION – Selling local produce.  If you have any produce you would like to sell through the Produce Stand, contact the Craft Station member on duty to find out details or phone 3251 320.
The Historic Railway Station Building is on the Main Road, Little River.  Craft Station, Information Service and Produce Stand open 7 days a week 9.00am to 5.00pm (Summer  Hours) . The 2018 Telephone Directory is available at the Craft Station for $10.00 a copy.
---
1 February – Monday –
LITTLE RIVER WAIREWA COMMUNITY TRUSTS GENERAL
Meeting. 7.30pm in the Meeting Room at the Little River Service Centre. Items for the Agenda to Fiona McLean, Secretary/Coordinator lrwctrust@gmail.com or phone 021 245 9349.  Each Tuesday – Fiona McLean, Secretary/Coordinator for the Little River Wairewa Community Trust will be working at the Little River Service Centre between 10 – 12 noon.
You are welcome to pop into see her to discuss any projects you or your group would like some help with.
---
3 February – Wednesday –  KIDS HOLIDAY CIRCUS CLASSES with F'Aerial Arts Circus School .  1.15 to 5.30pm at the Little River Community Centre.  Free
Keen to try the trapeze, climb the silks or swing in a sling?  These one-off classes are a great way to have a go before committing to a full term – or just for some holiday fun!
1-1.45pm 3-4 years $12
2-3.30pm 5-9 years $20
3.45-5.15pm 10-17 years $20
Email myss.treesagreen@gmail.com to book or more information.
---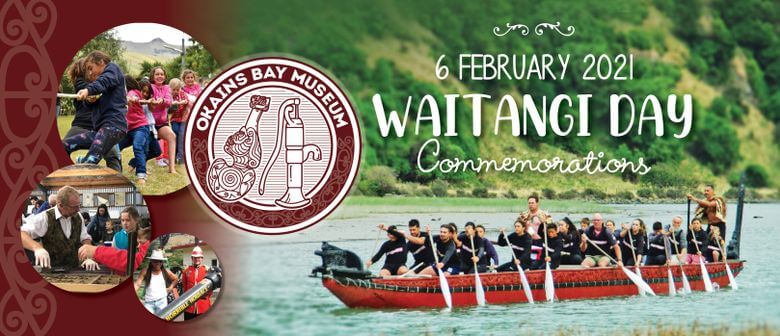 6 February 2021 – Saturday – WAITANGI DAY AT OKAINS BAY – A great family fun day out in Okains Bay.  Events include a traditional Maori welcome onto the Marae, a magnificent carved Waka being paddled up the river, colonial displays, exhibits, crafts, vintage engines, printing presses, children's games, a traditional hangi lunch, music and a garden bar and so much more.
Please phone the Museum for more details 03 304 8611.  www.okainsbaymuseum.co.nz 
---
14 February  – Sunday – LITTLE RIVER TRAP LIBRARY    – Interested in protecting the wildlife around your property?
The famous Trap Library is  based in  the Okuti Valley.   We have traps and lures for all sorts of pests and free advice on where to set the traps for maximum success
The Little River  Trap Library please contact Rouke Bakker by emailing: littlerivertraplibrary@gmail.com or grbakker@gmail.comer Trap Library can be found on Okuti Valley Road.   Go up the west entrance (the old Bowling Club entrance)  of the Okuti Valley Sport and Recreation Club.
---
20 February – Saturday – LE GRANDE SWIM – 6.15am to 1.30pm.   The Generation Homes La Grande Swim is essential for your 'Kiwi Summer Swimming Roadie' if you're taking on the only endurance distance in the Series, the 5km 'Wainui to Akaroa'. Now that's a reason to fist-pump the sky when you cross that finish line!
Why not make a weekend of it in the beautiful bay area and experience the distinctly French-influenced restaurants, boutiques and galleries.
Swims on offer:
Wainui to Akaroa – 5km – cross the Harbour in our longest swim of the Series
The Akaroa Bay – 2km
Beach to Rec Grounds – 750m
Banana Boat OceanKids 100m and 200m (7-10 years)
Go to website link here for all details and how to enter.
---
20 February – Saturday , 2021 AT 11:15am – 6:15 PM – CASSELS BANKS PENINSULA FESTIVAL –  Orton Bradley Park
Tickets  
www.ticketfairy.com/event/banks-peninsula-festival-2021-20feb2021  
Nestled on the sun drenched side of Lyttelton Harbour, Orton Bradley Park plays home to the Banks Peninsula Festival: a vibrant showcase of music, food, beverage and culture from around the region and beyond.
Enjoy world-class local musical talent across two stages, international quality cooking demonstrations in our sprawling teepee and stroll the gorgeous grounds between and surrounding each area at your leisure.
Banks Peninsula Festival celebrates the spaces, art and culture we all hold so dearly but can all too easily overlook among the hustle and bustle of everyday life. Escape the grind and enjoy a day of excitement and intrigue in your very own backyard!
---